Type: Commercial
Client: Urban Monkey
Size: 1000sq.ft.
Location: Bandra, Mumbai
Status: Completed
Team: Yash Gangwal, emote(Jash+Sohil Soni), Pintu, Arihant furnishings, Urban Darzi, Arif Bhai, Mihir W, Sunay B, Ritam
Involvement: Design Development and Execution
With a brief to create a retail space, we take an opportunity to build a new experience for an e-commerce company.
Urban Monkey Planet is a blank canvas for any artist to come create, jam, express their own world. The space adapts to its residents and users.

The Space is split up into a montage of instances that resonate with function in form of emotions. These emotions span from nostalgia, distortion, collaboration, comfort and modularity.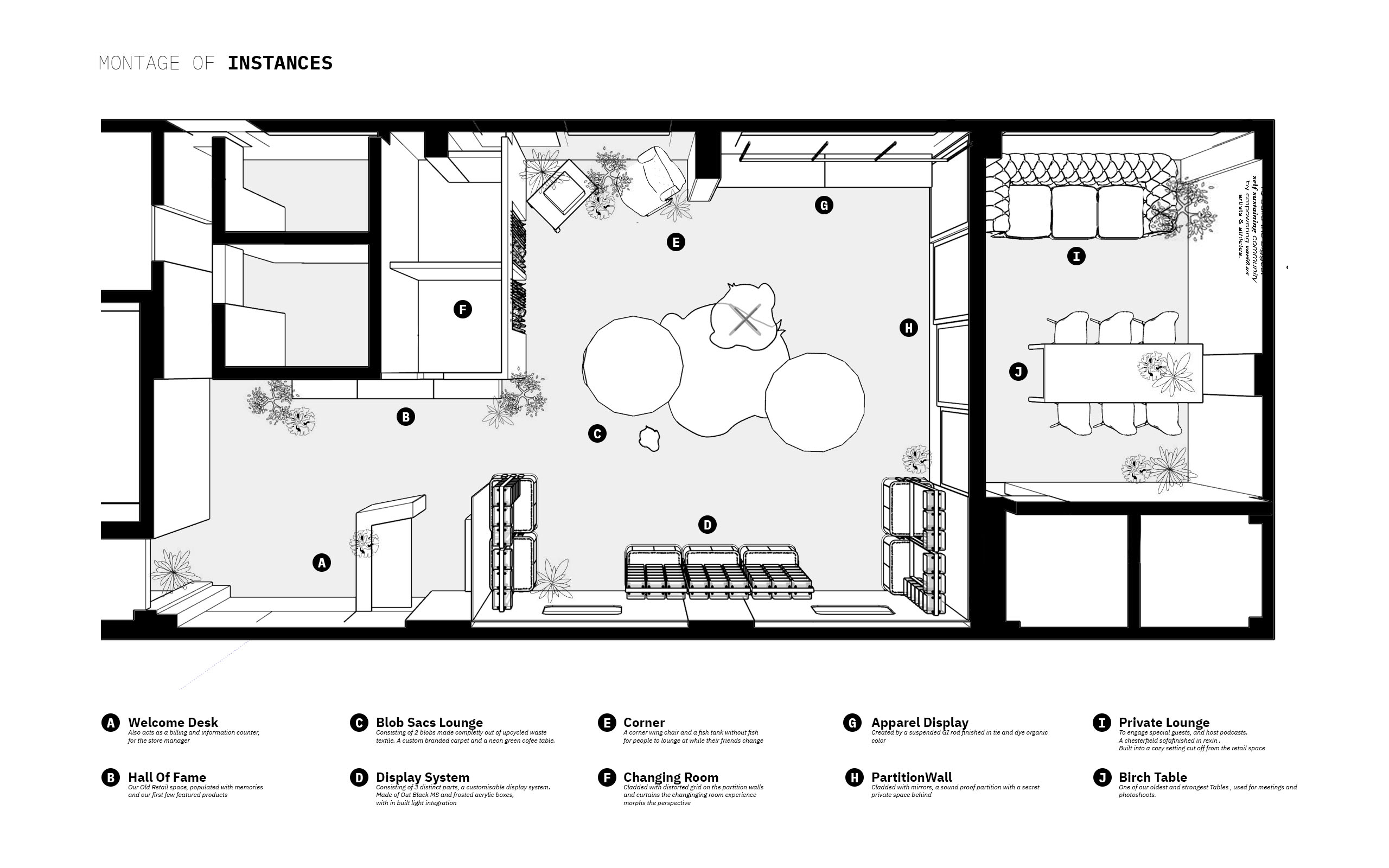 Hall Of Fame

A memory reserved in form of our old Retail shop. Created through a collage of objects, products, collaboration posters;
each featuring motivating stories from the past.


Display System



Dynamic Display System,
that adapts, that reflects,
you see through them,
you can rearrange them.
They have no overpowering character,
But accentuates focus onto the product it bears.


Taking cues from sneaker storage containers and our obsession with creating modular ecosystems, we created a satellite furniture piece constructed out of 3 main parts;



(1)
The Base
Storage Space with branding integrated in multiple Indian languages, constructreed in MS powdercoated in black.
Resting on castor wheels, for easy relocation and reconfiguration.


(2)
The Structure
Three Variations of MS Structures Seggregated based on product categories and usecases. With inbuilt light integration.
The structure slides into the base and attaches itself with wing nuts.


(3)
Modules
Four Variations of modules constructed in frosted acrylic with magnetic attachment details, which allows them to snap on to the structure. Each Variation to house a particular product category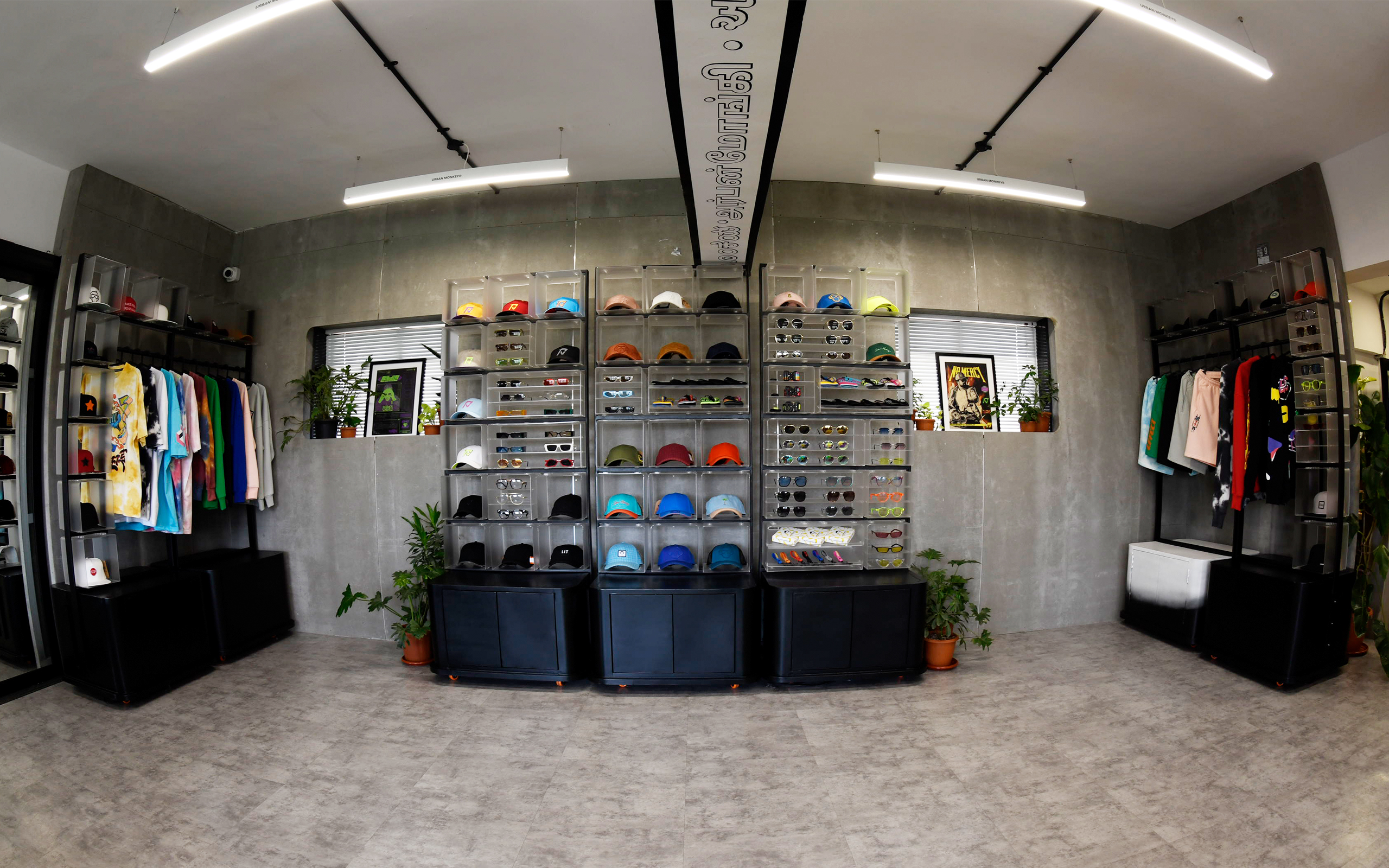 Blob
Constructed completely of waste upholstery and upcycled foam, this cozy sac is the most comfortable furniture piece to lounge on. Ergonomically it takes the form of your body, to provide a feeling of sitting on a blob.

Fabric consists of several patchwork pieces, from old upholstery catalogs,
Sourced and stitched by URBAN DARZI.
This allowed us to keep every seam unique and no two covers are exactly the same.

Product by vari0.us featuring upcycled fabric by URBAN DARZI for Urban Monkey.

Instances

*Video Coming Soon*