Type: Hospitality
Client:Impresario
Size: Scalable Module
Location: Make In India Exhibit
Status:Completed
Team: Conceived & created at studio 8:23 with Riddhesh Ghadi
Involvement: Design Development, Execution and Managemnet

These installations were made for restaurants: Smoke House Deli and SOCIAL, as modular mini restaurant kiosks. They were exhibited at the Make in India campaign that took place in 2016 at MMRDA grounds
.
Make in India, covered 25 sectors of the Indian economy, and was launched by the Government of India to encourage companies to manufacture their products in India and enthuse with dedicated investments into manufacturing.


Smoke House Deli Mini
Inspired from the artist Sam Buxton, who is known for developing 3 dimensional objects from 2 dimensional metal planes. The core idea was to create a modular set up that opens up to create a 3D space and closes down into 2d rectangles that could be easily stacked and transported. This was achieved by developing 2D surfaces that opened into objects, very similar to a Pop up card. We had used MDF for the panels which were then CNC routed to transfer our 2Ds onto that.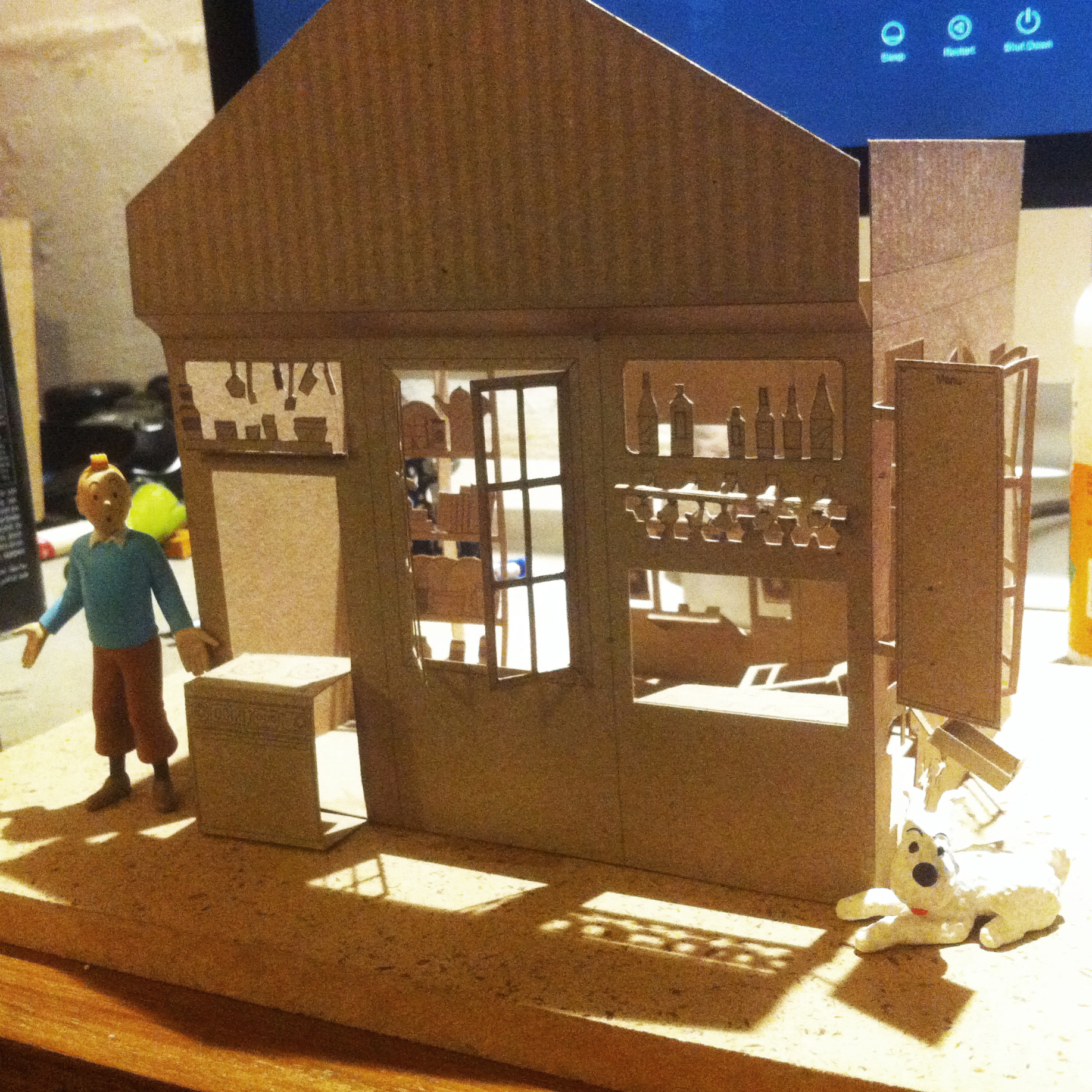 Social Mini


The modular Design comprised of reused bottle crates that were attached to each other with the help of wing nuts; this created a bar height partition between the inside and the outside. The roof was made of translucent oil gallons with led lights inside them; strategically suspended from a closed grid made of PVC pipes. These lights were programmed to light up in specific patterns which kept changing every second, giving the roof a kinetic feel. This entire installation is easy to construct, dismantle and transport; and can be reused multiple times.