Type: Residential
Client: V Hotels Aranya, Khashid
Size: 9,150 sq.ft. (2400 BUA)
Location: Kharkhardi, Alibaug
Status: WIP
Team: Conceived & created at studio Tessera
Involvement: Design Development, Execution and Management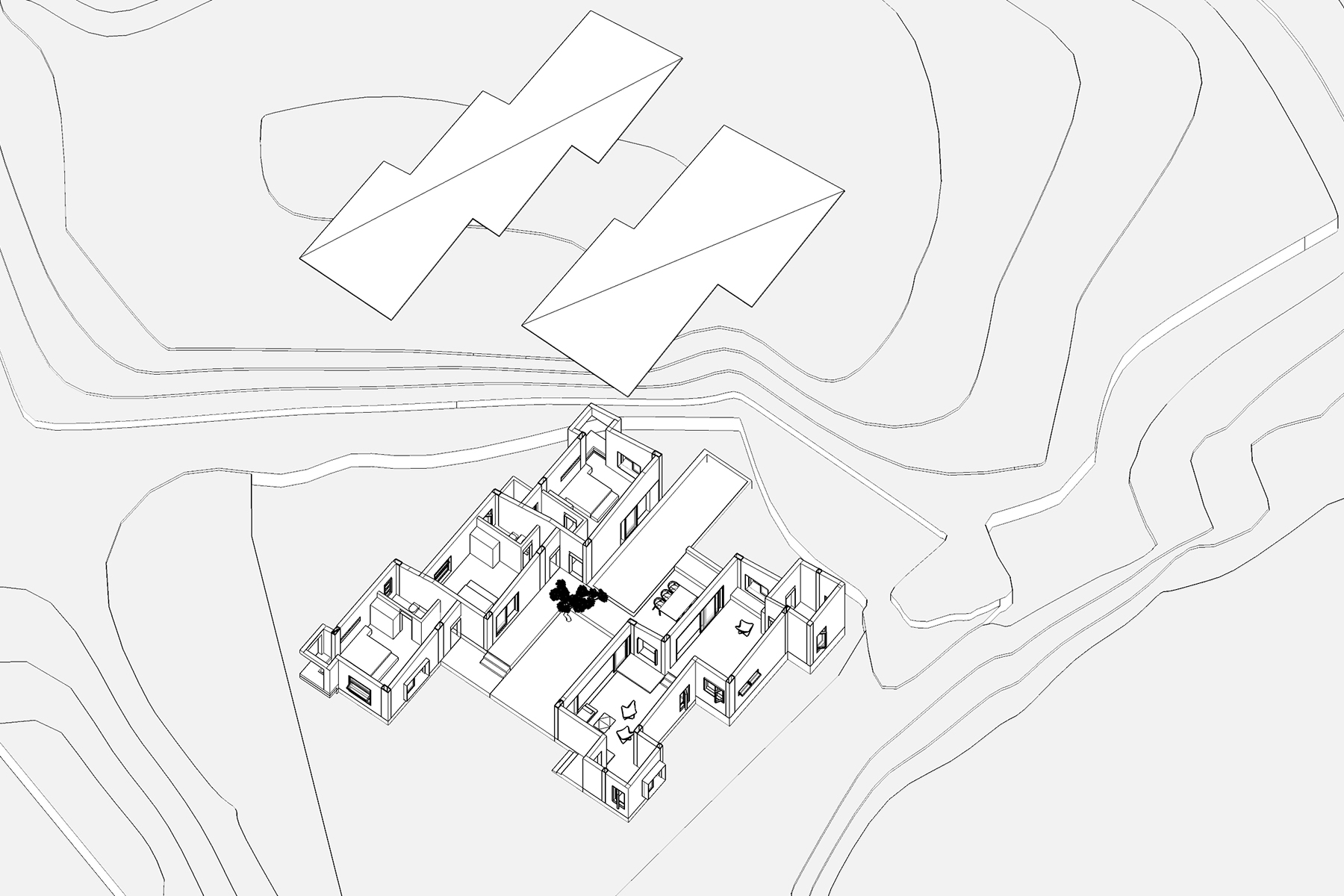 Located on the boundaries of a Paddy Field, the house lies within the V houses property in Kharkhardi, 2 hours from Alibaugh.
Designed as a three bedroom weekend retreat home, the house is organised into a staggered plan where the bed rooms and the living+cooking spaces are separated by a courtyard that contains an organic farm and a lap pool enhancing the contrast from the inside and the outside.
All the three bedrooms serve different experiences based on their context and orientation. A bedroom that orients itself to the pool, the other to the courtyard and the last bedroom faces the view towards the hilly back yard. The spaces extrude out cantilevered corners with different formats for isolation into the nature. Openings are strategically composed to frame up the perfect views and are complemented by clerestories for visual volumetric expansions.
Being located in a tropical climate, a tessellated roof is designed to envelop the indoor spaces that are systematically segregated into 2 different levels.One arrives at the house meandering through the paddy field, with the external skin of the house exploring varied compositions of terracotta complementing the textures of the blue sky and greens around. The house is planned in a way that it reveals itself in parts emphasising on the spaces partially intersecting.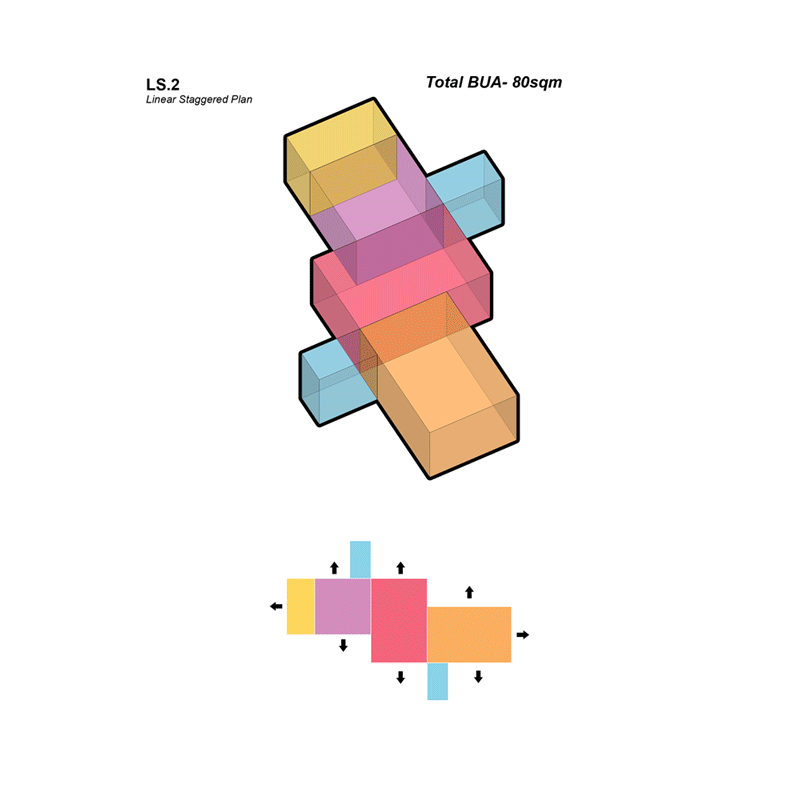 House format study