Type: Music Festival
Client: Forest Hills Tala
Size: 18,000 sq.ft.
Location: Forest Hills, Tala
Status: Complete
Team: Nayan Mote and Advaita Kelkar
Involvement: Design Development & Execution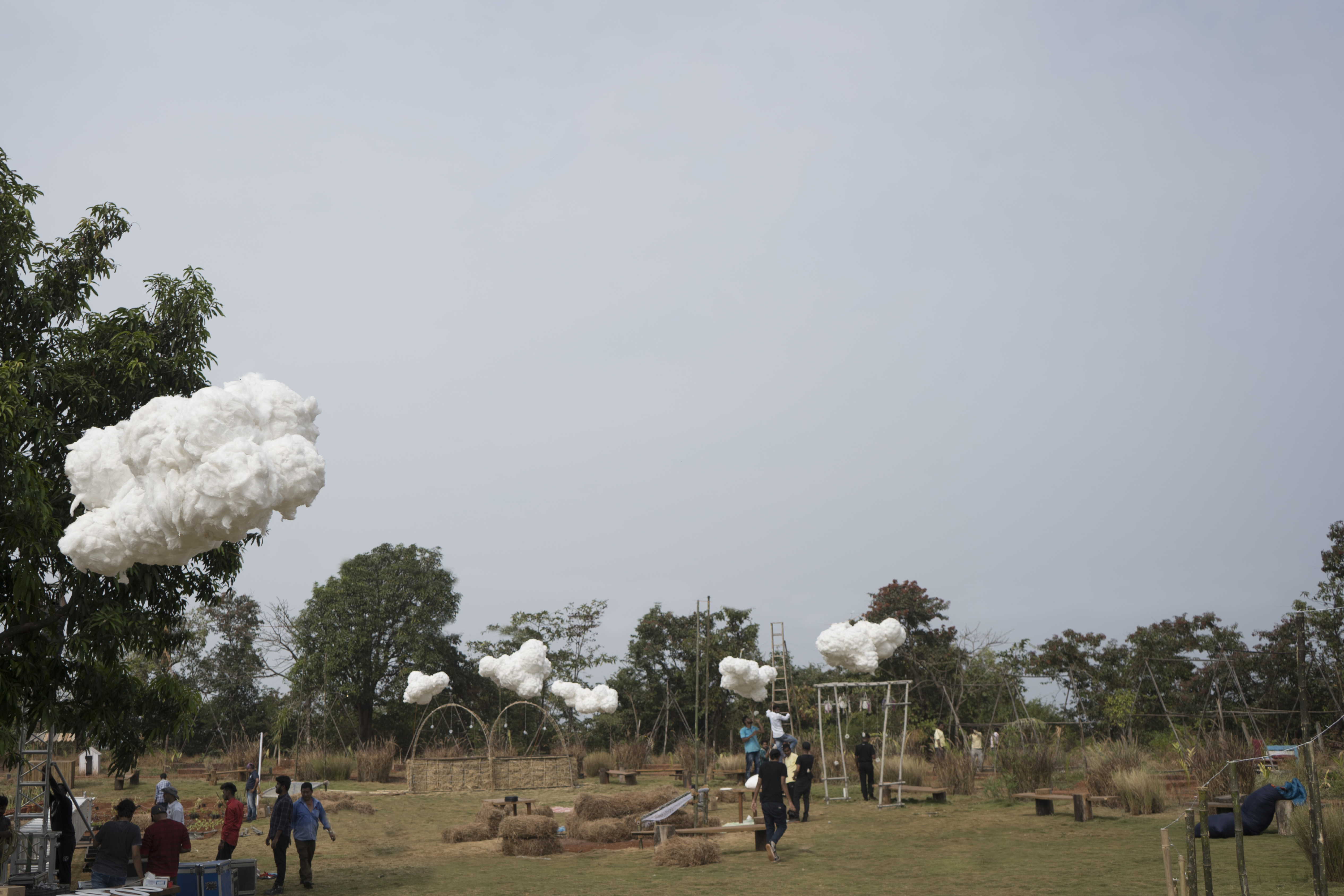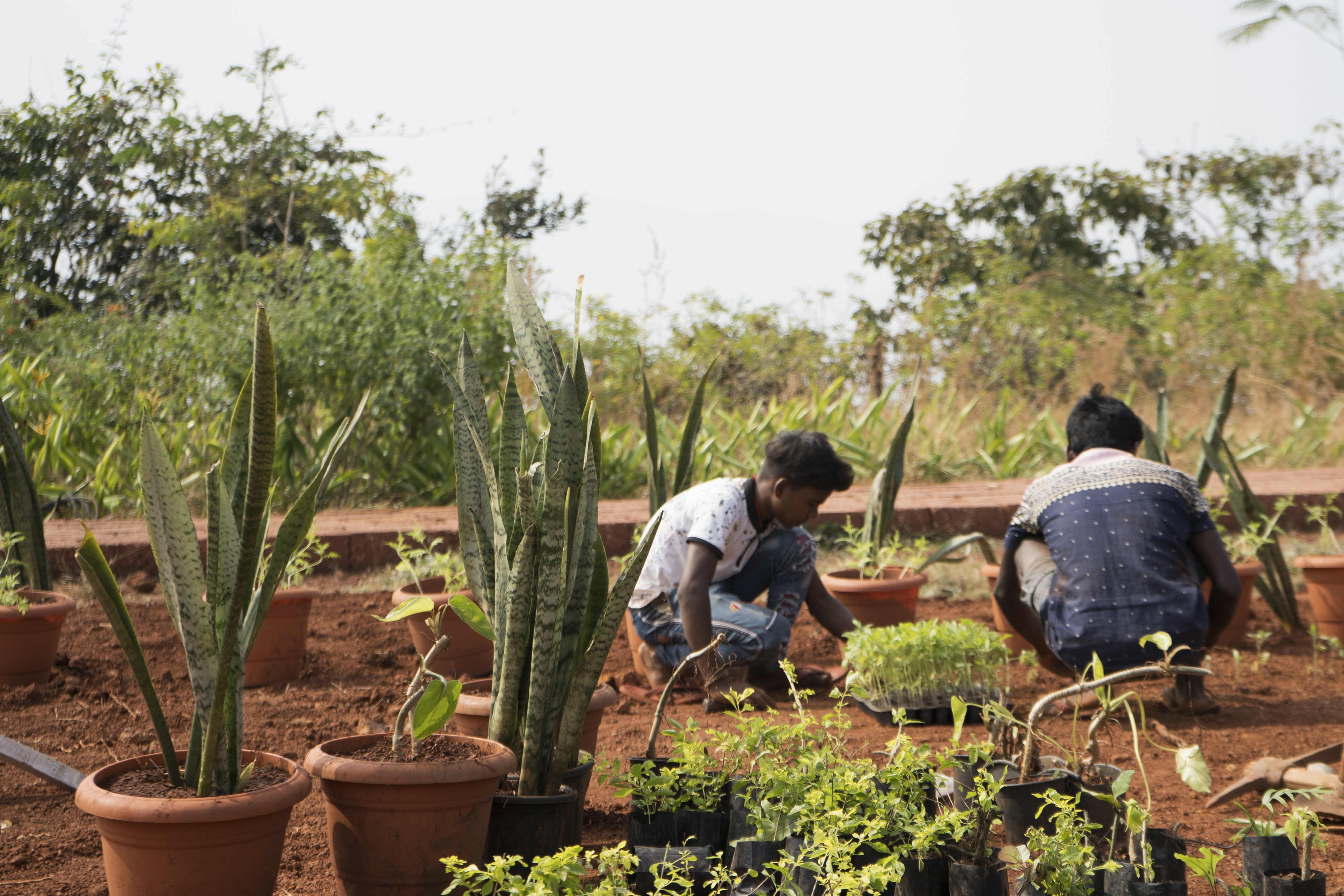 All photographs clicked by Bombay Frameworks
Based on our previous understanding of how temporary spaces/objects are created, all the way from the material selection to the construction method and the amount of waste generated post the event; we planned on experimenting with an alternative approach for this case study.

Aim: To build and create temporary spaces keeping in mind the before and after-life of the object in space.
Goonj was an intimate music experience which took place on December 24th 2019 at Forest Hills, Tala (a little ahead of Alibaug) with
Peter Cat Recording Co. and Ditty
headlining the festival.
The material pallate was kept minimal based on the availabilty around the venue. This helped us upcycle a lot of waste and also reduce additional transport+material cost and pollution.
SENSORIAL STIMULATION

Instead of restricting to the visual aspect, the interventions seeked to orchestrate complete sensorial stimualative experience.
The installations attempted to activate senses of touch, smell and visuals through lighting, bubbles, candles to trigger a sense of playfullness with comfort.
OBJECT ORIENTED EXPERIENCES

Multiple objects were scattered around the space, creating a festive ambience instead of one focal point.
These objects not only assisted in spreading the crowd accross the camp ground but also created intimate experiences for their memory box.

Apart from large installations we attempted to get involved at all scales of interaction.
After multiple failed attempts to add some organic dynamism to the orthogonal structural forms we decided to add uplcycled fabric as well as blorbs of cotton (which looked like floating clouds). These clouds had programable LED lights inside, subtly bringing the sky to life in the night.
In the end:
• The bamboo is being used as scaffolding on contruction sites.
• The hay is being used as animal fodder to feed the horses and cattle at the farms there.
• The clouds are being used as light installations in the luxury tents at Forest Hills.


^_^